Here is the Trad Jazz quartet that I played in back before I joined the Army (1997-99); Pat O'Neal and the Riverboat Jazz Band. We played on the Queen of The West out of Portland, Oregon. We would play for the guests as they arrived, then board and play a dinner show for them as the boat cruised up the Willamette River through Portland; the boat would then drop us off, and go on a week-long cruise up the Columbia and Snake Rivers.
The members were: Pat O'Neal–Trombone, Joe Lazzaro–Trumpet, Bob Pettingill–Tuba, myself on banjo. Can't believe it's been 20 years!
Scroll down for the recordings.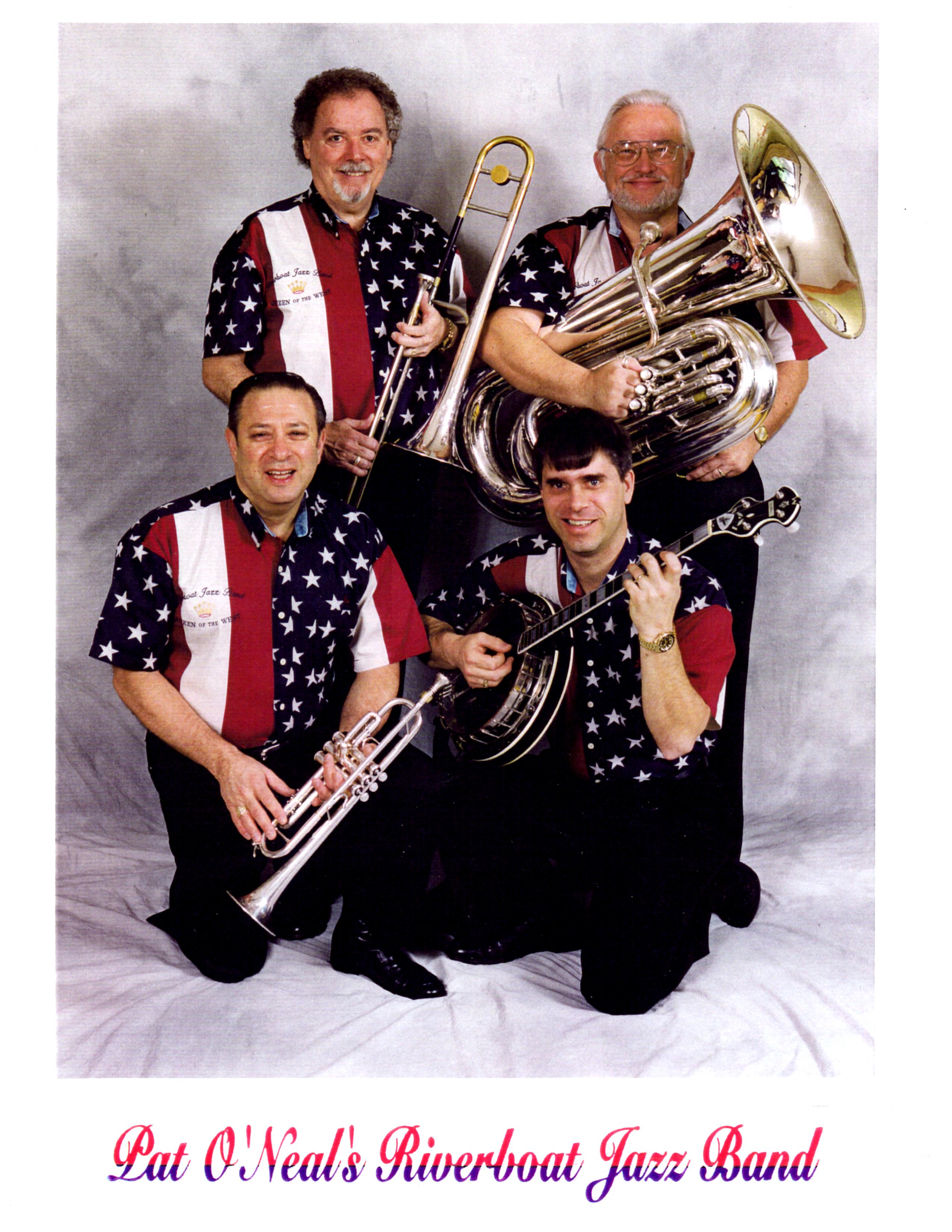 Bourbon Street Parade
Dixie
Five Little Pennies
It's A Long Way To Tipperary
Limehouse Blues
My Gal Sal
Take Me Out To The Ballgame
Wabash Blues
The Story of Jazz
Wait 'til The Sun Shines Nellie
Sugar Blues
Louisiana Fairy Tale
Indiana
Fat Louis's Wake
Disney Medley
Just a Closer Walk